IELTS Preparation is one of the most critical steps for passing an IELTS exam. It requires you to focus on every minute detail associated with this test entirely. This is where we step in, as your guide, to fully facilitate you through several stages of IELTS.

My IELTS band is the place where your journey begins and is bound to take you places you never even imagined.

Half of your IELTS result depends upon your method of tackling your weak points and further strengthening your expertise. Our IELTS preparation Institute in Rawalpindi offers a specially designed academic curriculum that helps you harness your listening, speaking, reading, and writing skills.

We are the best source for preparation of IELTS in Rawalpindi for you, as we connect with you on your proficiency level and from there, assist you in every possible manner. We at MY IELTS Band are familiar with the needed fundamentals to building an energetic core for the English language.

Even if you are looking to excel your IELTS preparation in Islamabad, we make sure you get the best of everything you need to achieve it. Our services are spread across the twin cities to make you comfortable wherever you are. Your accomplishments mean our pride, and our commitment paves ways for a better future for you.
What is IELTS
IELTS test for both of these modules is processed in four steps: Reading, writing, listening and speaking. Each of these sections carry their own set of particulars and score. You attain a collective band score averaged by your score in these four sections.

It is the most popular English proficiency tests that have changed the lives of many people who have adhered to its rules and regulation. It is a measure of English language ability. IELTS training is done in two formats; one is for Academic Module, and the other is for General Training Module.

IETLS stands for The International English Language Testing System. IETLS exam is accepted and recognized by the immigration authorities, professional bodies, companies, educational and government establishments worldwide.
Why are we Best IELTS Institute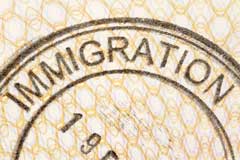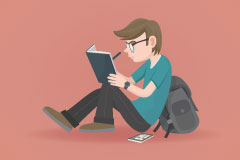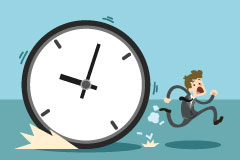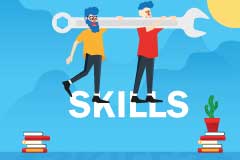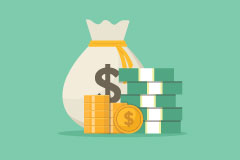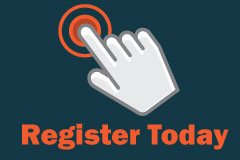 Why is IELTS Exam Right for You?
Have you ever dreamt of continuing your higher education from some of the most prestigious universities around the world? Well, yes, you must have. The pathway to fulfilling all your dreams is the reason you should opt for preparation of IELTS.

Since 1989, it has helped millions of students to expand their wings and fly abroad. IELTS has aided students to enhance their career, qualify for higher education, and take their success to the next level. It's no wonder why IELTS is taken in140 countries by more than 5 million people.

It is a key that will open doors to many opportunities for you. If you are looking for migration, better education or spectacular career openings, a hefty band score in IELTS result is your answer.
...
Best and Trusted IELTS Institute in Rawalpindi and Islamabad
IELTS preparation has never been easier in Islamabad, as we bring you top-notch quality of education for your exam of IELTS. Our facilities provide you with the right kind of atmosphere that you need to familiarize yourself with, to be confident in the environment that you will have to encounter during your test.

We have one of the best centers for IELTS preparation in twin cities owing to the success rate of our students. A place which raises you from the bottom and takes you to the top, is the kind of institution we run.

Our centers for IELTS in Islamabad and Rawalpindi offer you a full-fledged course to prepare you for your tests on an advanced level. A practical training center where the tutors realize your desire to master the basics of English language.

Along with demonstrating all the guidelines provided by the British Council, an IELTS sample test is taken, to get you up to speed regarding the pattern of the test.
Benefits of IELTS Preparation with Us
We at My IELTS band take every admission seriously and we commit ourselves to get the best out of you. This is why many students across the country trust us. Our IELTS preparation center is available in Rawalpindi as well as in Islamabad.

We can confidently add that our training institutes for IELTS are your best shot at getting the highest band score.

Our IELTS specialists make sure that they connect to you on your proficiency level, and from there, they help you climb the ladder to becoming skilled. Our course outline is designed to support you by starting from the basics and step-by-step, taking you to an advanced level.
We feel it is our duty to reach out to each one of you, who wants to achieve big in their life. Share the knowledge that is going to aid in your IELTS preparation and add fuel to your drive for excellence.
Places IELTS Can Take You
In today's modern world, working hard is only half of the secret to success; the other half is working smart. IELTS is probably going to be a vital part of your journey to success that you have mapped out in your mind.

Acquiring a good band score in the test of IELTS can give your future a kick start. You can apply for migration or employment in rapidly progressing countries like Australia, Canada, New Zealand, the United Kingdom, and the United States of America.

If you are ever going to get closer to your dreams, it is through the exam of IELTS
For you to excel those tests, you need to grab a rope with the best IELTS preparation center in Rawalpindi or Islamabad. Where you can fully get ready to pass the IELTS tests with exceptional band score. It is not the past that defines you, but it is the future that you can control.

In My IELTS Band, we allow the intake of every type of student, regardless of their proficiency level. It doesn't matter if they are beginners or on an advanced degree. Our promise for excellence is for everyone.